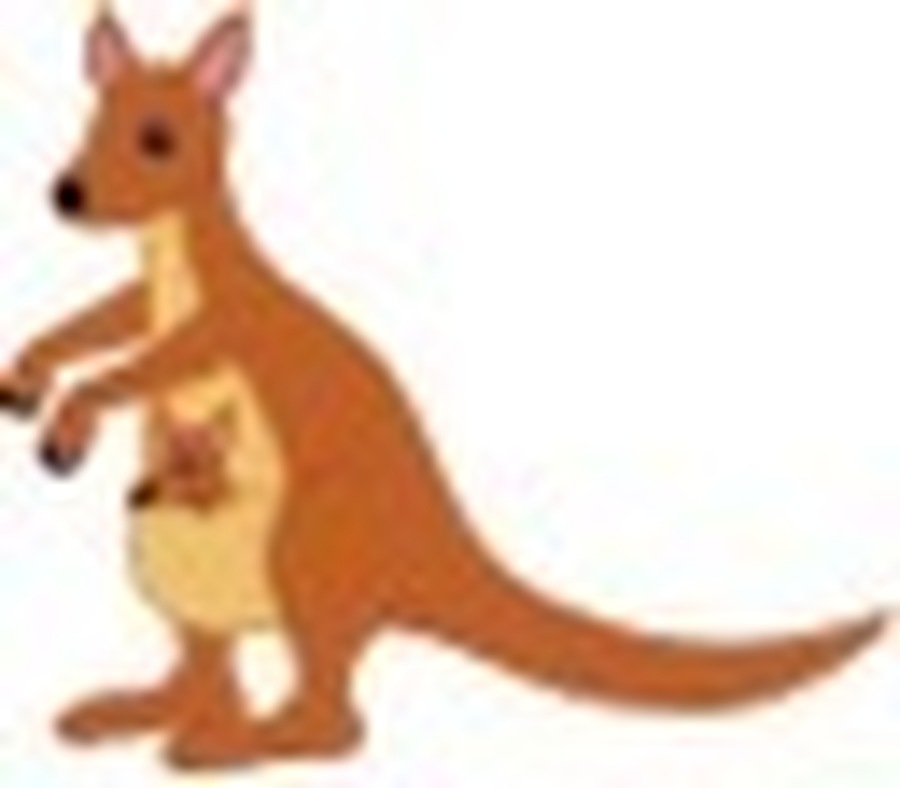 Croeso!
Welcome to the Kangaroos class.
Mrs Shiland: Class Teacher
Mrs Jones: Teaching Assistant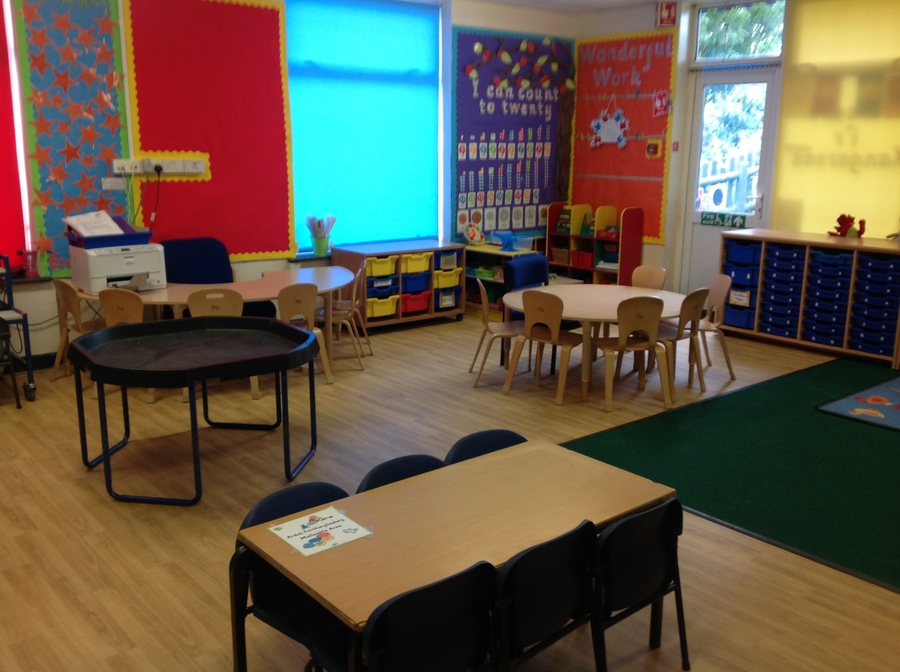 Welcome to the Kangaroos class! The Kangaroos is a Reception class which currently has 24 hard-working pupils! Our teacher is Mrs Shiland and our teaching assistant is Mrs Jones.
We work hard in the Kangaroos and we play hard too! We have lots of fun learning about interesting topics. At the beginning of each half term we help our teachers to plan our topic. We decide what we want to learn about and which challenges we would like to complete.
Every morning we have Read, Write, Inc sessions, Read, Write, Inc is a phonics programme designed to introduce the skills of reading and writing from initial sounds right through to comprehension and extended writing activities. We also have Mathematics in the mornings, we learn from the Numicon and Inspire Maths schemes.
The Kangaroos Class is divided in to the different Foundation Phase Areas. Each area has a challenge to enhance our learning and develop new skills. This is changed on a weekly or fortnightly basis changed according to the theme.
We like to learn outdoors as well as in the classroom and try to get outside as much as possible. We have weekly outdoor learning sessions throughout the year and also have the chance to enjoy Forest School and Diggerland sessions.
We have PE sessions once a week, and during one half-term a year we go to the local Leisure Centre for half hour swimming lessons. The children also have the opportunity to participate in gymnastics sessions with a qualified instructor.
Some important information:
The class door is opened at 8.45 and the register is taken at 9am, please be in school before this time.

Fruit and milk are given for snack, this can be paid for weekly or half termly - the cost is 25p per day / £1.25 per week.

We post pictures of what we are up to on Twitter, download the app and follow us if you haven't already!

We use the See-Saw app to liaise with our parents, this is free to download and is a great way of communicating so please get it if you don't have it already!

Leo the class doll goes home with one child each week, please help your child to fill in his diary and include pictures/ drawings/ leaflets from his weekend.

Our 'Share Session' is on a Thursday from 3.15, if you have any questions or concerns then the Kangaroos staff will be available on this day.

Your child will be given a reading day at the beginning of the school year. They will read on this day each week but please ensure they bring their books to school every day.

Our PE day, this half term, is a Thursday - please ensure PE kits are in school and labelled.
Throughout the year we learn about lots of exciting things! Please have a look below to find out more...
Summer Term
Term 3b:
This half term the Kangaroos are trialling a new style of planning. Each week the children will be working to answer a big question. The questions were chosen by the children, during our immersion day, and are each based on a different fairy tale. Each week will finish with a project demonstrating what the children have found out.
The questions which we will be exploring are:
What happens at a christening?
This is based on the story Sleeping Beauty. The children will find out about christenings, make invitations, write poems, learn hymns, draw maps, give and follow directions and attend a christening at the church.
How tall does a beanstalk grow?
This is based on the story Jack and the Beanstalk. The children will grow beanstalks, learn about the parts of a bean plant, sketch beanstalks, eat beans, learn about healthy eating, research the tallest ever beanstalk and try to make one the same size, stomp like a giant, discuss the morals of the story and compare the story to similar stories from different religions.
How do you write a story?
This is based on the story The Gingerbread Man. The children will be following the Talk 4 Writing scheme of work. They will learn The Gingerbread Man by heart before choosing parts of the story to change in order to write their own stories.
Could the Big Bad Wolf blow down a gingerbread house?
This is based on the stories The Three Little Pigs and Hansel and Gretel. The children will be programming a sprite to blow down the houses on the computer, building houses from straw, sticks and bricks, designing their own houses, experimenting with materials, making gingerbread, working as a team to build a gingerbread house and finding out whether the Big Bad Wolf can blow it down.
What makes porridge tasty?
This is based on the story Goldilocks and the Three Bears. The children will be finding out about porridge oats, making porridge with different flavours, learning a song about Goldilocks and the Three Bears and playing percussion instruments, talking about feelings, saying sorry and forgiveness and writing instructions on how to make porridge.
Summer Term
Term 3a:
The Kangaroos' topic this term is The Park.
Over the next 7 weeks we will be:
Observing the frog life-cycle

Making mini-beast masks

Performing mini-beast songs and rhymes

Visiting the R.S.P.B reserve

Learning to respect and care for our environment

Learning about Andy Goldsworthy

Making natural art

Building birds nests

Designing and planting a butterfly garden

Learning The Very Hungry Caterpillar story

Listening to 'The Flight of the Bumblebee'

Choreographing our own bumblebee dances

Making snail art

Learning about Henri Matisse

Visiting the park
Plus many more fun activities!
Spring Term
Term 2:
The Kangaroos' topic during term 2 was Dinosaurs.
We had lots of fun:
Learning the names of different dinosaurs

Learning lots of dinosaur facts

Composing some dinosaur music

Stomping like a dinosaur

Creating a dinosaur dance

Using a map

Hunting for dinosaur eggs

Investigating materials

Designing a package to protect a dinosaur egg

Baking dinosaur biscuits

Studying dinosaur teeth

Sorting carnivores and herbivores

Designing and making a Sockasaurus puppet

Studying dinosaur footprints

Creating a dinosaur factfile
Plus many more fun activities.
We will finish the term with an International theme. We will be having a school Eisteddfod to celebrate St. David's Day, joining in with Fairtrade fortnight and visiting Conwy and Spain!
Autumn Term
Term 1b:
The Kangaroos' topic this half term is based on the book 'Can't You Sleep Little Bear?' by Martin Waddell.
During the next 7 weeks we will be:
Exploring temperature

Making thermometers

Learning about Remembrance

Learning bonfire safety

Creating fireworks dances

Creating an animation on the iPad

Writing poetry

Researching facts about bears

Creating Christmas calendars

Making lanterns

Rehearsing our Christmas Nativity

Learning Christmas carols

Composing our own music

Making a timeline

Building dens

Making shadow puppets

Learning to care for animals in Winter

Making bird feeders

Choreographing a snowflake dance

Acting out the Christmas story

Making Christmas cards

Creating electric circuits

Making a digital book about our topic
Plus many other exciting activities.
Term 1a:
The Kangaroos' topic in term 1a was 'Magnificent Me!'
During the 8 weeks we were:
Drawing self-portaits

Finding out about our homes and houses

Making mud faces

Designing and making paper doll chains

Creating our class rules

Talking about ourselves in Welsh

Sharing our special memories with our friends

Having a birthday party

Singing lots of songs

Making a fabric face

Counting our friends

Measuring our height

Sequencing our school day

Learning about our local area

Finding out about our senses

Finding out how to be a better learner

Making 3d houses

Celebrating Harvest

Making skeletons

Making and eating healthy food

Finding out about our bodies

Learning to keep ourselves strong and healthy

Going on a nature walk

Sharing our favourite toys

Learning about toys from the past
Plus many more exciting activities!