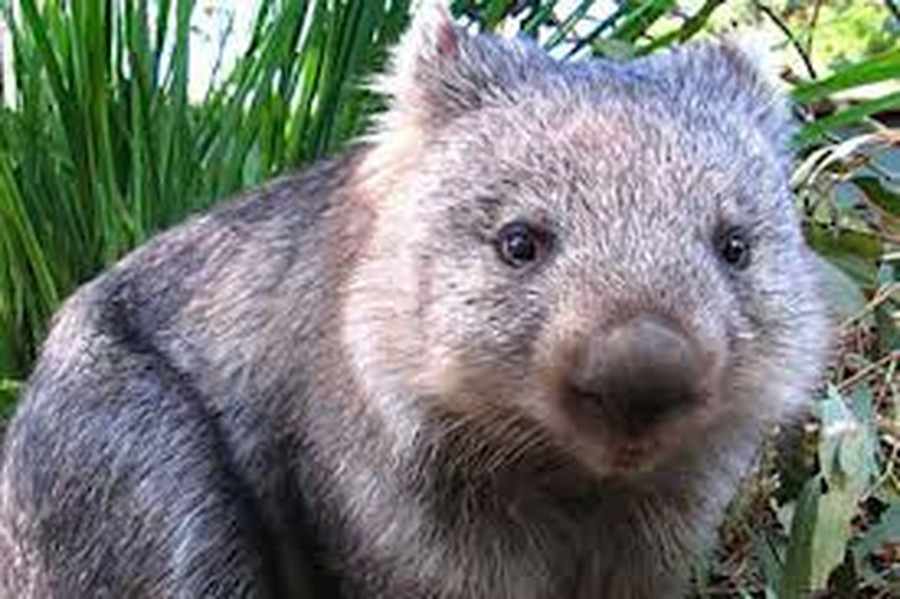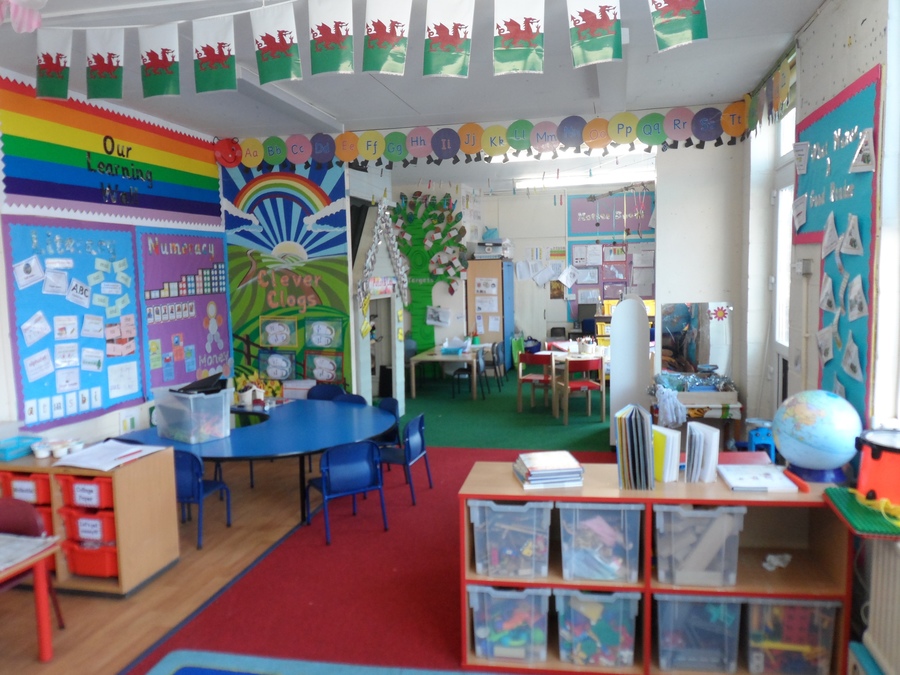 Croeso!
Welcome to the Wombats class!
Miss Jones: Class Teacher
Miss Robinson: Teaching Assistant
Miss O'Hanlon: T.A Support
Welcome to the Wombats class! The Wombats is a Reception class which currently has 21 hard-working pupils! Our teacher is Miss Jones and our teaching assistant is Miss Robinson.
We work hard in the Wombats and we play hard too! We have lots of fun learning about interesting topics. At the beginning of each half term we help our teachers to plan our topic. We decide what we want to learn about and which challenges we would like to complete.
Every morning we have Read, Write, Inc sessions, Read, Write, Inc is a phonics programme designed to introduce the skills of reading and writing from initial sounds right through to comprehension and extended writing activities. We also have Mathematics in the mornings, we learn from the Numicon and Inspire Maths schemes.
The Wombats Class is divided in to the different Foundation Phase Areas. Each area has a challenge to enhance our learning and develop new skills. This is changed on a weekly or fortnightly basis changed according to the theme.
We like to learn outdoors as well as in the classroom and try to get outside as much as possible. We have weekly outdoor learning sessions throughout the year and also have the chance to enjoy Forest School and Diggerland sessions.
We have PE sessions once a week on a Thursday, and during one half-term a year we go to the local Leisure Centre for half hour swimming lessons. The children also have the opportunity to participate in gymnastics sessions with a qualified instructor.
Some important information:
The class door is opened at 8.45 and the register is taken at 9am, please be in school before this time.

Fruit and milk are given for snack, this can be paid for weekly or half termly - the cost is 25p per day/ £1.25 per week.

We post pictures of what we are up to on Twitter, download the app and follow us if you haven't already!

We use the See-Saw app to liaise with our parents, this is free to download and is a great way of communicating so please get it if you don't have it already!

Benji the class doll goes home with one child each week, please help your child to fill in his diary and include pictures/ drawings/ leaflets from his weekend.

Our 'Share Session' is on a Monday from 3.15, if you have any questions or concerns then the Wombats staff will be available on this day.

Your child will be given a reading day at the beginning of the school year. They will read on this day each week but please ensure they bring their books to school every day.

Our PE day is a Thursday - please ensure PE kits are in school and labelled.
Throughout the year we learn about lots of exciting things! Please have a look below to find out more...
Spring Term
The Wombats' topic this half term is called Will you read me a story?
This term we will be:
• Christmas holiday recount and make a new year wish.
• Play a Fairytale quiz
• Build homes for the Three little pigs
• Make porridge for the 3 bears
• Gummy bear experiment
• Colour mixing experiment
• Build a bed for Goldilocks
• Celebrate Santes Dwynwen day
• Colour mixing in the Mud Kitchen
• Design and make a coat of Arms
• Make Fairytale crowns and goblets for a Fairytale banquet
• Design a Gingerbread house
• Celebrate Chinese New Year
• Research Castles
• Look at flags of Great Britain
• Look at local towns in North Wales
• Learn about Mexico
• Celebrate Easter
Plus, many other exciting activities.
Autumn Term
Term 1a:
The Wombats' topic this half term is 'Who am I?'
During the next 8 weeks we will be:
Drawing self-portaits

Finding out about our homes and houses

Making mud faces

Designing and making paper doll chains

Creating our class rules

Talking about ourselves in Welsh

Sharing our special memories with our friends

Having a birthday party

Singing lots of songs

Making a fabric face

Counting our friends

Measuring our height

Sequencing our school day

Learning about our local area

Finding out about our senses

Finding out how to be a better learner

Making 3d houses

Celebrating Harvest

Making skeletons

Making and eating healthy food

Finding out about our bodies

Learning to keep ourselves strong and healthy

Going on a nature walk

Sharing our favourite toys

Learning about toys from the past
Plus many more exciting activities!
Term 1b:

During the next 7 weeks we will be:
• Exploring temperature
• Making thermometers
• Learning about Remembrance
• Learning bonfire safety
• Creating fireworks dances
• Creating an animation on the iPad
• Writing poetry
• Make a map for stickman
• Creating Christmas calendars
• Making light-up decorations
• Rehearsing our Christmas Nativity
• Learning Christmas carols
• Composing our own music
• Making a timeline
• Building nests
• Making Stickman puppets
• Learning to care for animals in
• Making Christmas cards Winter
• Making bird feeders
• Choreographing a snowflake dance
• Acting out the Christmas story
• Stickman Family Tree
• Making a digital book about our topic
Plus, many other exciting activities.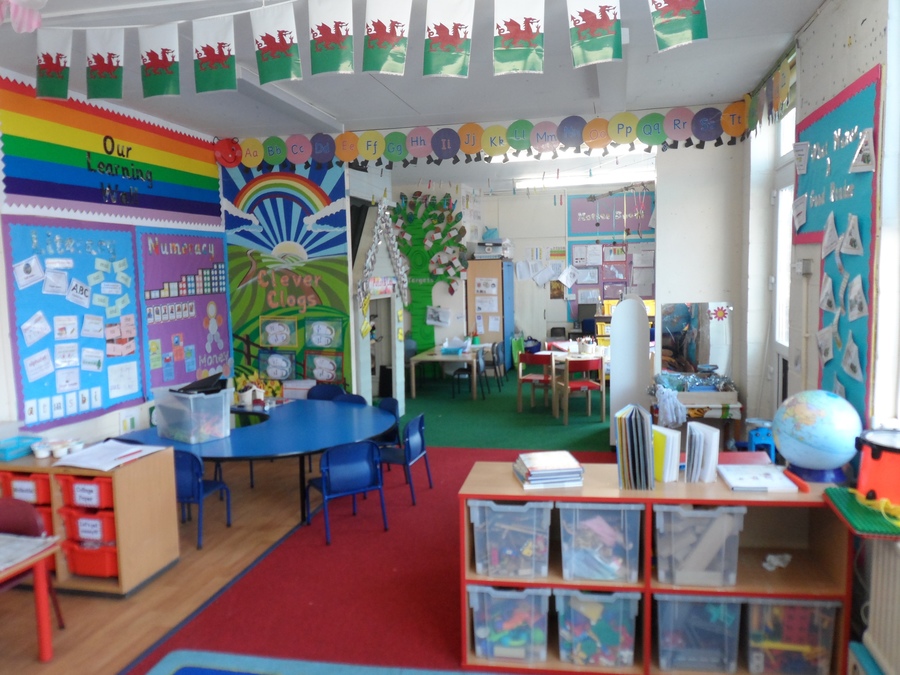 Thank you for visiting the Wombats' Class! Please visit us again soon...