Welcome to the Lions Class!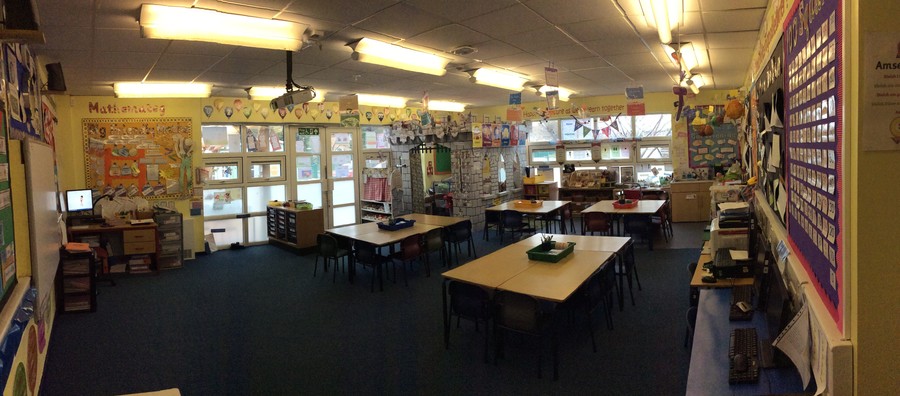 Class Teacher: Mrs Laura Martin
Teaching Assistant: Mrs Angie Marr
The Lions Class is a Year 2 class of 25 pupils. We work very, very hard in the Lions all year round!
Our classroom is divided into different Foundation Phase areas of learning, these areas are changed each half term to suit our topics. We work with Mrs Martin during our Immersion days to plan the activities in the areas to make sure they are challenging, fun and help us to learn more about our topic. We also have a lovely outdoor area and we have different learning areas outdoors too, these are also linked to our topics and ensure that we have access to different resources to further develop our skills.
Important information:
The class door is opened at 8.45 and the register is taken at 9am, please be in school before this time.
Fruit and milk are given for snack, this can be paid for weekly or half termly.
The Lions PE Day is a Tuesday, please ensure all kits are in school on this day.
We post pictures of what we are up to on Twitter, download the app and follow us if you haven't already!
We use the SeeSaw app to liaise with our parents, this is free to download and is a great way of communicating so please get it if you don't have it already!
Fflic a Fflac our Welsh puppets go home with one child each week, please help your child to fill in their diary and include pictures/ drawings and some Welsh words from their weekend.
Our 'Share Session' is on a Friday from 3.15, if you have any questions or concerns then the Lions staff will be available on this day.
As we are in Year 2 we have many responsibilities around the school. We have two School Council Members, two ECO Committee members, two pupils on the Fairtrade Committee, two pupils on our Cymraeg Campus Committee and two school buddies who ensure that playtimes at Ysgol Glan Gele are safe and happy. We also have two pupils on the Entrepreneurial Committee and four pupils who are play rangers, their job is to help make play times fun!
A school day in the Lions Class is always very busy and we are always working very hard. We have lots of opportunities to go on trips and visits and by the end of the year we aim to visit Bodelwyddan Castle, the RNLI, Talacre lighthouse, the Pavilion Theatre in Rhyl, Tesco and the beach.
Our Special Class Words are 'Safe', 'Ready' and 'Respect', we try to follow these these on a daily basis and make our grown ups very proud and pleased.
Please find below an overview of the topics we are covering:
Term 1a - TOWERS, TUNNELS & TURRETS (2018 - 2019)
Over the next 8 weeks we will be:
Making catapults and carrying out an investigation

Building bridges

Carrying out archery and trebuchet investigations

Making biscuit bridges and investigating them

Learning about Reversible and Irreversible changes

Learning about the artist Paul Klee and looking at his work 'Castle and Sun'

Creating self Portraits

Designing and making shields

Creating castle paintings

Visiting Gwrych Castle

Finding out about people and jobs in Castles

Learning more about the features of castles

Finding out more about the lives of children in castles

Visiting Tesco to shop for a banquet

Preparing and making food for a banquet

Planning and carrying out a Banquet

Visitng Bodelwyddan Castle
as well as many other exciting activities!