Welcome to the Tigers Class Page!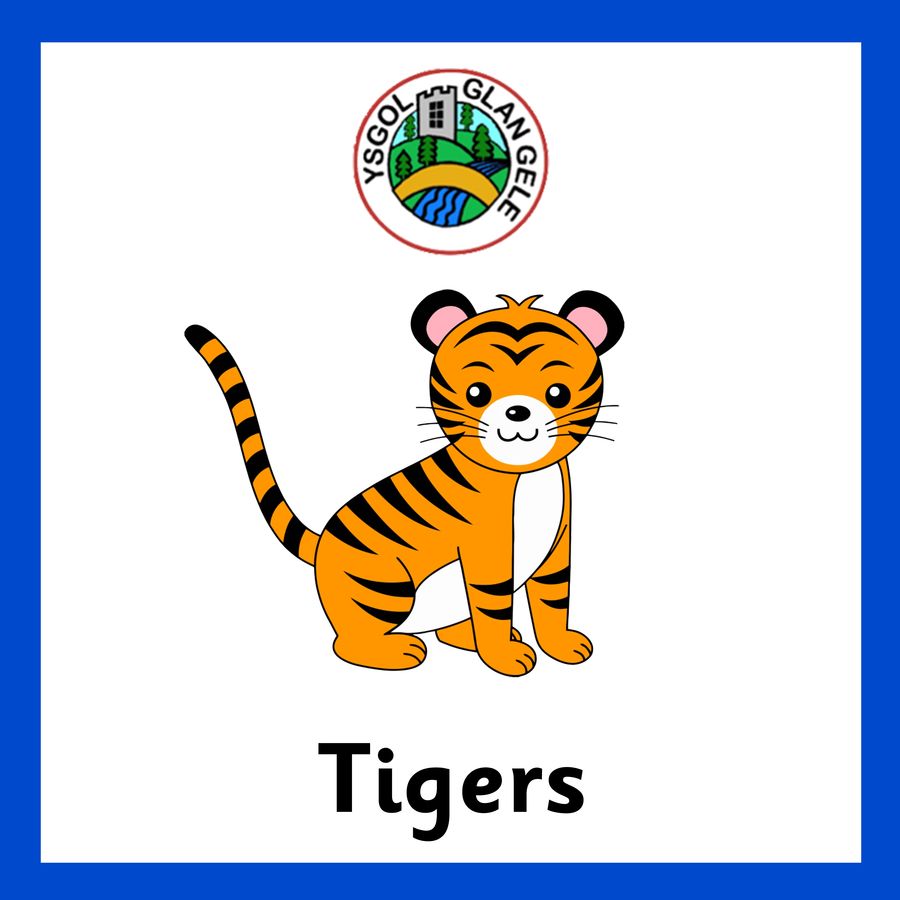 Tigers Class
2021 - 2022
Class Teacher: Miss N. Williamson
Teaching Assistant: Mrs R. Parry
Welcome to the Tigers class page! The Tigers Class is a Year 2 class. There are currently 20 children in the class and we all work very hard. We always try our best and we never give up!
Learning starts at 8.45am so please make sure that you are in school on time!
Here is some important information that you may find useful...
Reading days - The children have allocated reading days, however please ensure that you send your child's book bag in every day.

Snack - Children should bring a piece of fruit in for snack every day. If you send your child in with grapes, please ensure that they are cut in half, length ways. The children will be given milk/water at snack time but please feel free to send in a bottle of water that they can drink it throughout the school day.

No nuts to be brought into school. We have children in school with severe nut allergies so please adhere to this request.

PE - Our PE sessions will take place every Friday - otherwise known as 'Fit Friday!'. Please ensure that your child comes to school dressed ready for physical activity. During the pandemic, we are asking children to come to school wearing their own clothes and trainers.

Homework - The children will bring home their Enquiry Journals on a Friday. Please can these be returned on a Wednesday. It is important that you support your child to complete their homework tasks. Sometimes homework tasks may be set online via Purple Mash, Oxford Owl or Reading Eggs.

Enquiry Journals - your child will have their own Enquiry Journal which will be sent home every other week with a range of activities for them to explore and record at home.

Share Sessions - Our share sessions normally take place every Wednesday between 3.15 - 3.30pm. Due to the current restrictions, there will be no face to face meetings. You may send any messages via SeeSaw and I can arrange telephone meetings where necessary.
Over the School Year we will cover a variety of topics to develop our skills and knowledge! We will have the opportunity to go on lots of trips to enrich our learning experiences.
Throughout the year we learn about lots of exciting things! Please have a look below to find out more...
Term 1a
This half term our topic is 'Healthy Body, Healthy Minds'
The Four Purposes from the Curriculum for Wales are at the heart of all our planning and this term we are focusing mainly on 'Healthy Confident Individuals'
Over the next 8 weeks we will be:
Exploring the new classroom

Discussing our feelings

Creating some class rules

Talking about what and who is important to us

Learning how to keep our bodies and minds healthy

Taking part in mindfulness meditation activities

Learning about the different food groups and how to eat a balanced diet

Labelling different parts of our body

Finding out about climate change and how it effects our planet

Sharing ideas on how we can look after our planet
Plus many more exciting activities.
We will be having a mini Harvest topic.
During the last two weeks of term we will be:
Looking at Harvest and why we celebrate it

Learning songs about Harvest

Writing Harvest prayers and poems

Preparing for our Harvest festival

Learning about the different food groups
Plus many more exciting activities.