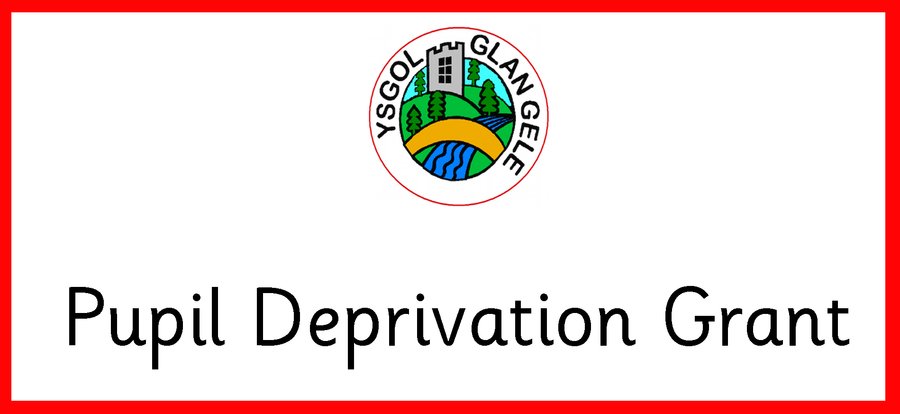 Ysgol Glan Gele receives a substantial grant to combat deprivation from the Welsh Government. This grant is payable to pupils in Ysgol Glan Gele who are in receipt of FSM (Free School Meals, eFSM).
We are required to develop a plan to ensure that this money is spent wisely and impacts on pupil attainment. This plan has been shared with The LA (Conwy) GWE and Welsh Government. In Ysgol Glan Gele we have appointed staff and developed a range of interventions and support mechanisms to support target pupils.
The teacher with responsibilty for the PDG is Julia Buckley Jones - Head teacher . The Governor with responsibility is Mr Mark Brierley. The Chair of the Governing Body Cllr John Mac Lennan oversees the plan and is updated by the Head teacher and responsible Governor each term.
Below we have outlined the main priorities of the plan and the staff who have been appointed to deliver the plan. Also noted are the interventions in place to support target pupils.
Mrs Julia Buckley Jones - Head teacher
Mrs Buckley Jones has responsibility for the plan with the Chair of Governors Cllr John Mac Lennan.
Mr Mark Brierley - Governor with responsibility for PDG
Ysgol Glan Gele's Pupil Development Grant Statement The purpose of the Pupil Development Grant is to improve the educational attainment of pupils from low income families and who are entitled to free school meals (eFSM). Schools are expected to maximise the use of this funding by introducing sustainable strategies which will quickly lead to improved outcomes for pupils entitled to free school meals.
As a school, we want to learn from the best practice in Wales and beyond by:
planning interventions that focus on improving the attainment of pupils from deprived backgrounds, regularly monitoring pupils' progress and evaluating the impact of the intervention.
integrating plans for the effective use of the PDG into the School Development Plan, basing our practice on sound evidence and including them as part of a whole school strategy.
balancing whole school strategies with targeted interventions to ensure that all learners entitled to free school meals benefit as individuals, whilst the whole
school also develops its ability to support every learner to achieve their full potential.
In 2020-21 Ysgol Glan Gele was allocated a total Pupil Development Grant of £95,450. Ysgol Glan Gele's plan is agreed and monitored by GwE and Conwy Local Authority, to promote high exceptions attainment and progress and to remove barriers to learning for pupils entitled to this funding.
We are using the funding available to:
Employ a Teaching Assistant to work with families and pupils to support engagement
To provide training and support for parents and carers within Ysgol Glan Gele to ensure they can support their children appropriately
Employ a Nursery Assistant to support transition into school
Employ a Teaching Assistant to work on interventions in school with vulnerable pupils
Provide training for staff to deliver a wide range of interventions
Deliver a Nurture group each day
Deliver pastoral sessions, homework and other after school clubs
Provide interventions in the basic skills.
Provide pupils with opportunities to develop positive relationships with their peers and to deal with difficult issues in their lives. It is not appropriate for the school to publish a detailed plan as it could identify individual pupils.
Provide enrichment activities to engage pupils in their learning
A full copy of the plan is available from the school office. It is discussed each year at the Annual Report to Parents in September in the school hall. Progress is also discussed each term during Governing Body meetings to ensure the plan is on track.
If you require any additional information please ask in the School Office.