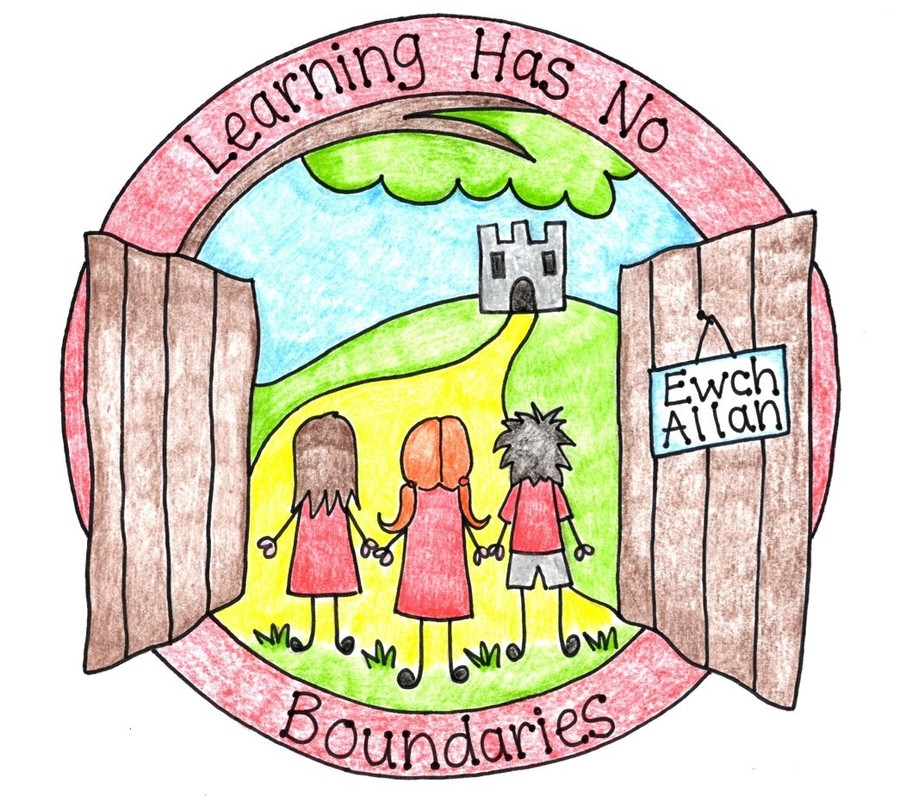 Learning Outside the Classroom - LOtC
In Ysgol Glan Gele 'Learning Has No Boundaries'!
Above you can see a selection of pictures captured by the Motion Activated Camera with our Nature Detectives club!
Ysgol Glan Gele places great emphasis on Learning Outside the Classroom. Our outdoor areas are ideal for experiential learning, offering unique opportunities to be creative, to move around, to be noisy and take risks. Outdoor learning supports the holistic development of our children.
Our outdoor classrooms are used daily to support learning in the Foundation Phase, reflecting the individual class theme. The children access the resources in all weathers! Each class has access to their own areas from their external classroom doors.
In all year groups children are given the opportunity to attend Forest School sessions. Year 1 attend specific Beach School sessions. We use the local area and the beach constantly to enhance our children's learning. We have a school minibus which allows greater flexibility to where we can go ('...no boundaries').
Ysgol Glan Gele has achieved the Learning Outside the Classroom Gold Award for the second time. This recognises the hard work and dedication the staff have towards working in the outdoors and shows how we value the importance of this work and the effect it has on our pupils.
If you have any resources you don't need or a skill you think will help us improve our outdoor areas, please don't hesitate to contact a member of the team.
Click on the link below to see examples of our provision for Literacy and Numeracy through active and experiential learning.
Outdoor Learning Strategic Manager: Mrs Sarah Davies
Deputy Headteacher and Forest School Practitioner: Mrs Zoe Cope
Outdoor Mentors: Sian Roberts and Angela Casson
Qualified Forest School Practitioners: Sarah Davies, Sian Roberts, Angela Casson, Kate Adamson, Jodie Biddle, Allison James, Kevin Hill
Qualified Beach School Practitioners: Sarah Davies, Sian Roberts, Angela Casson